Featured work
Bolt
Belgian green energy platform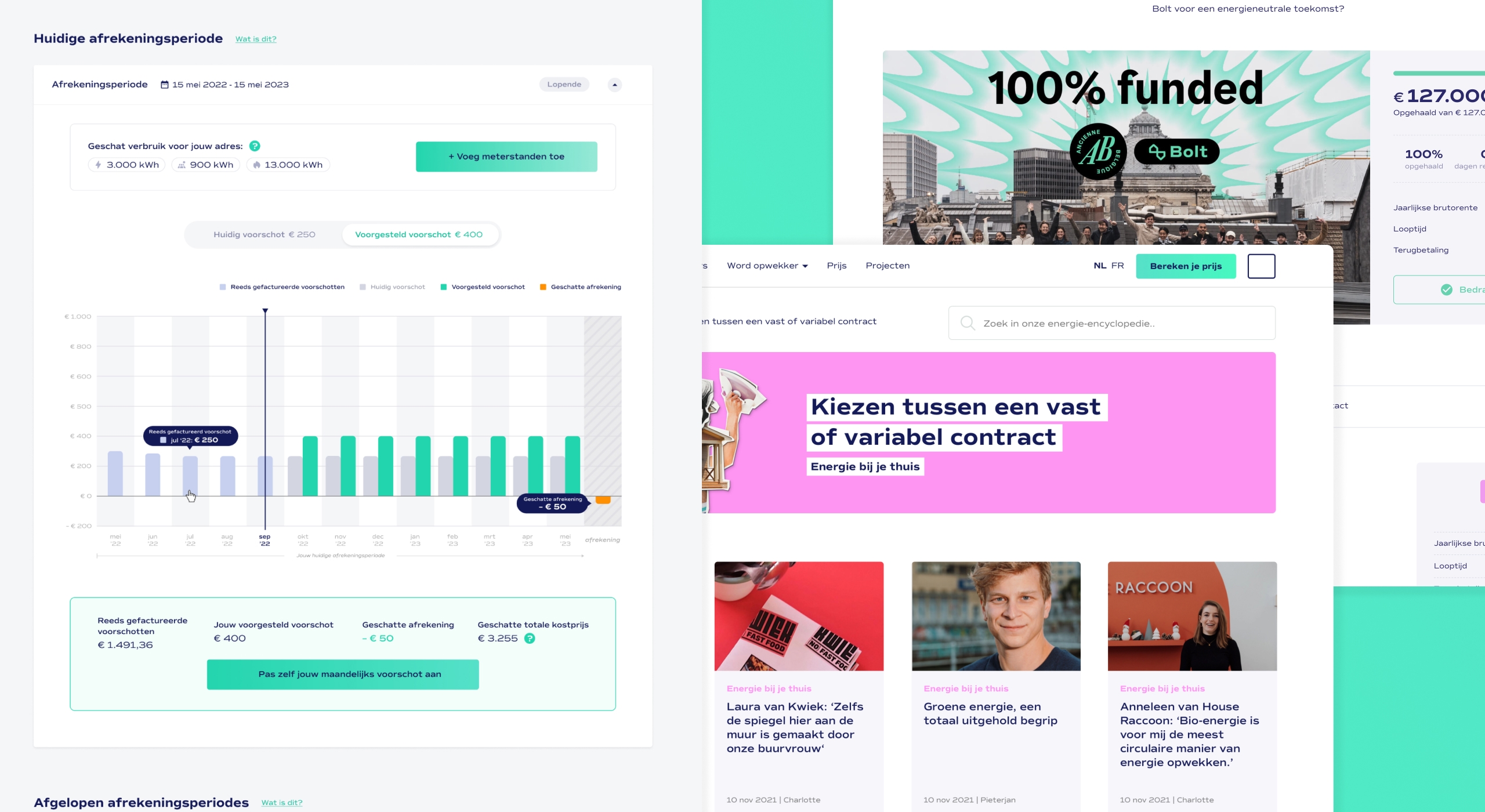 No more 'greenwashing' of gray electricity. Bolt offers a platform to buy electricity produced by a local company, sports club, farmer, etc.
(jve) STUDIO was responsible – together with Bolt's talented marketeers and developers – to improve the customer portal and marketing website. We also built a full custom crowdlending platform for Bolt Invest where individuals could invest in the building of solar panels on the roof of Belgium's finest concert venue, the Ancienne Belgique.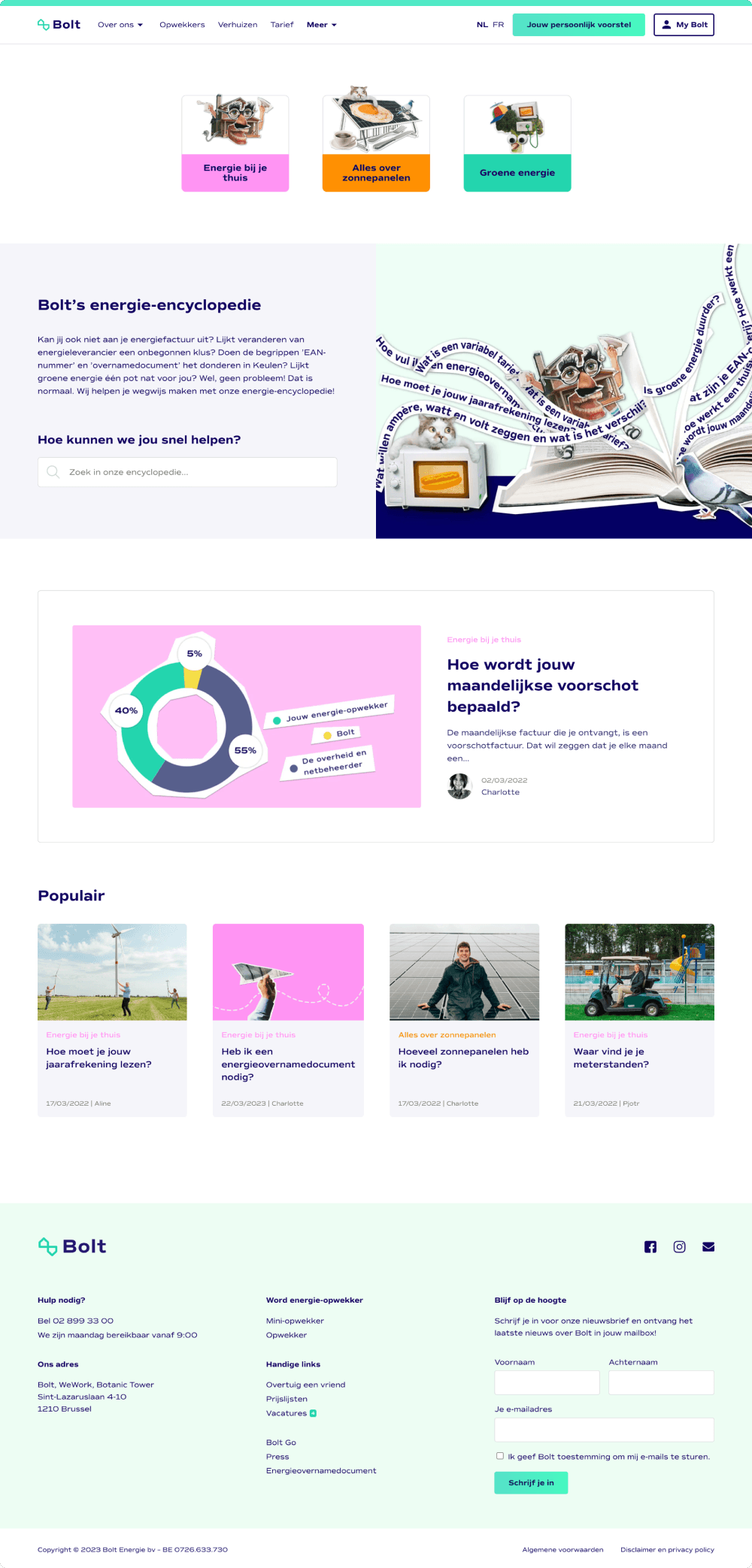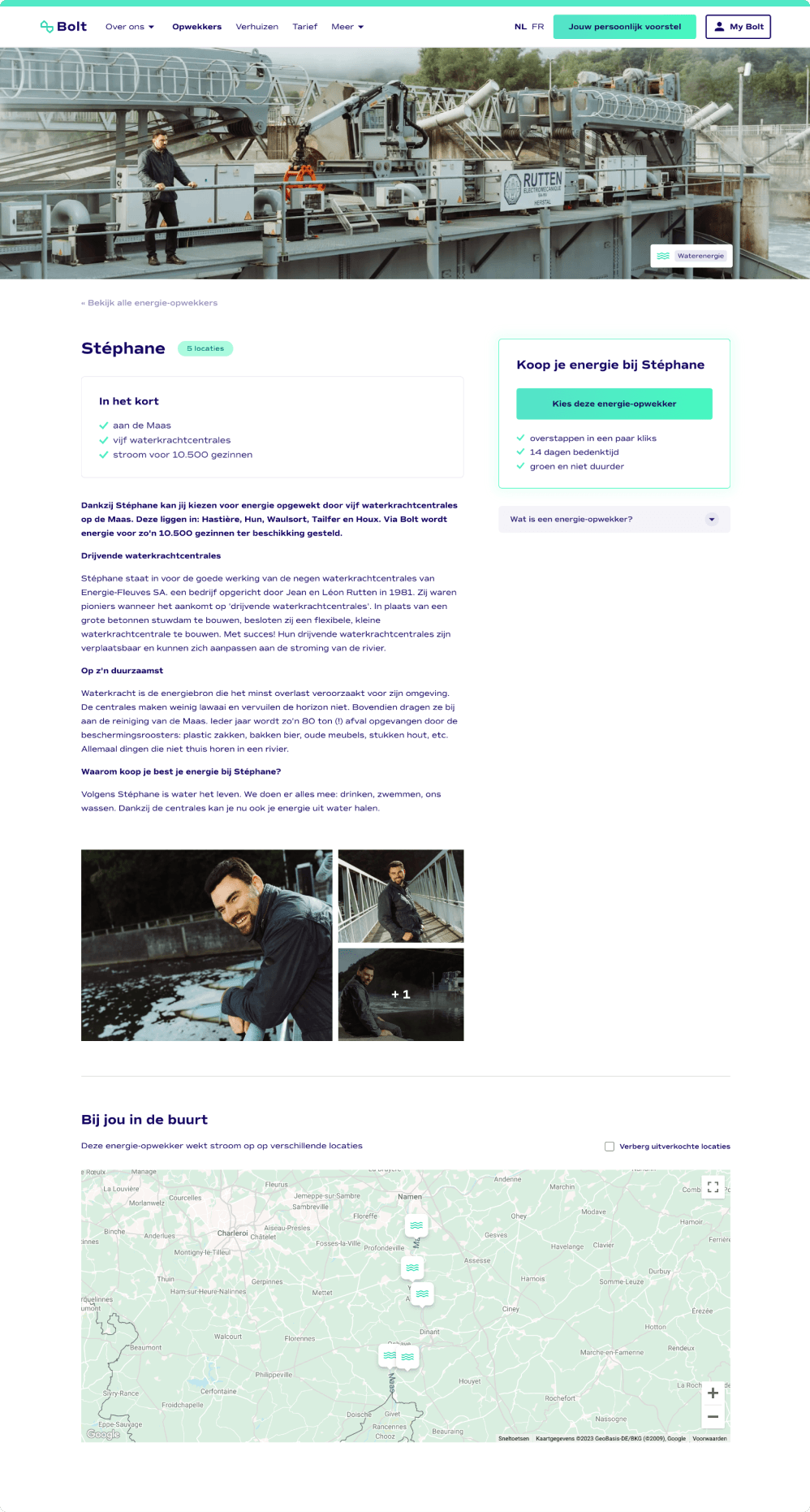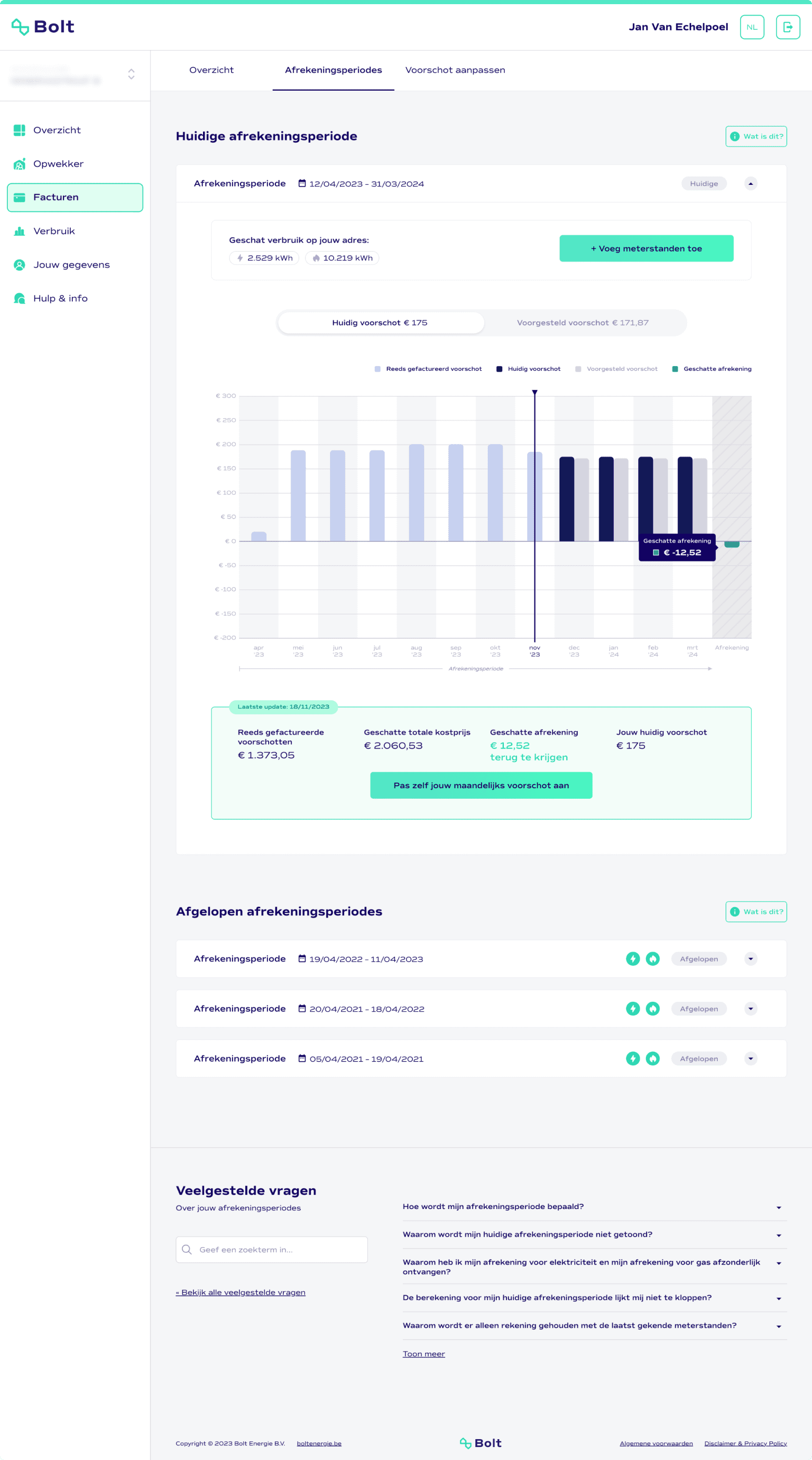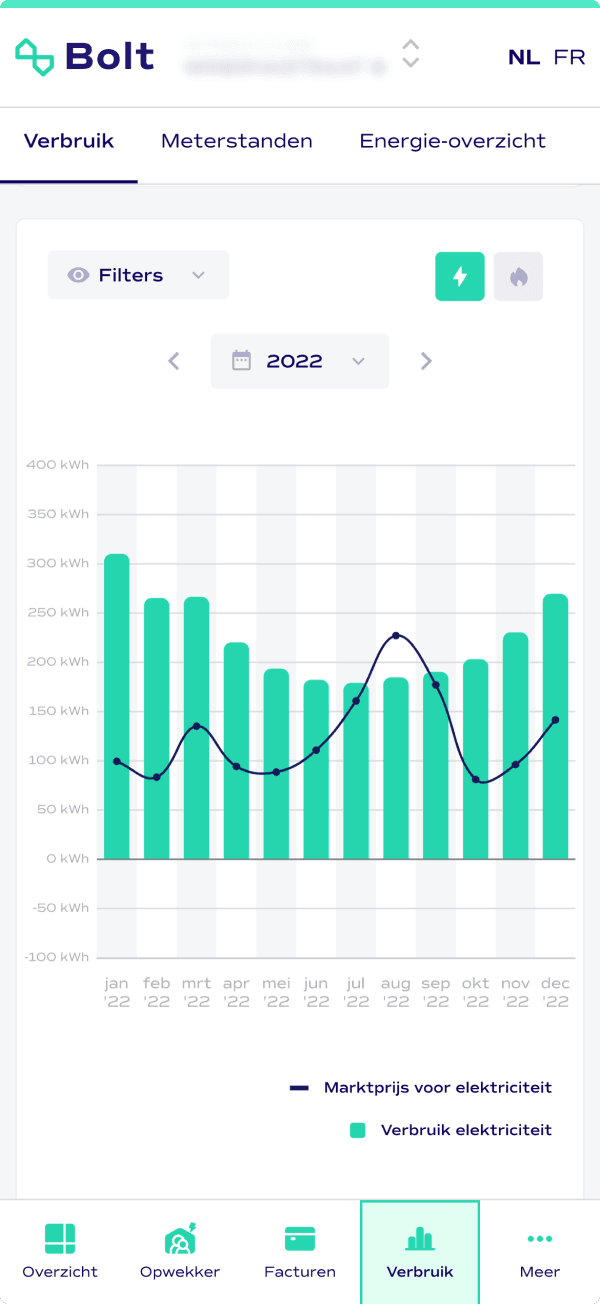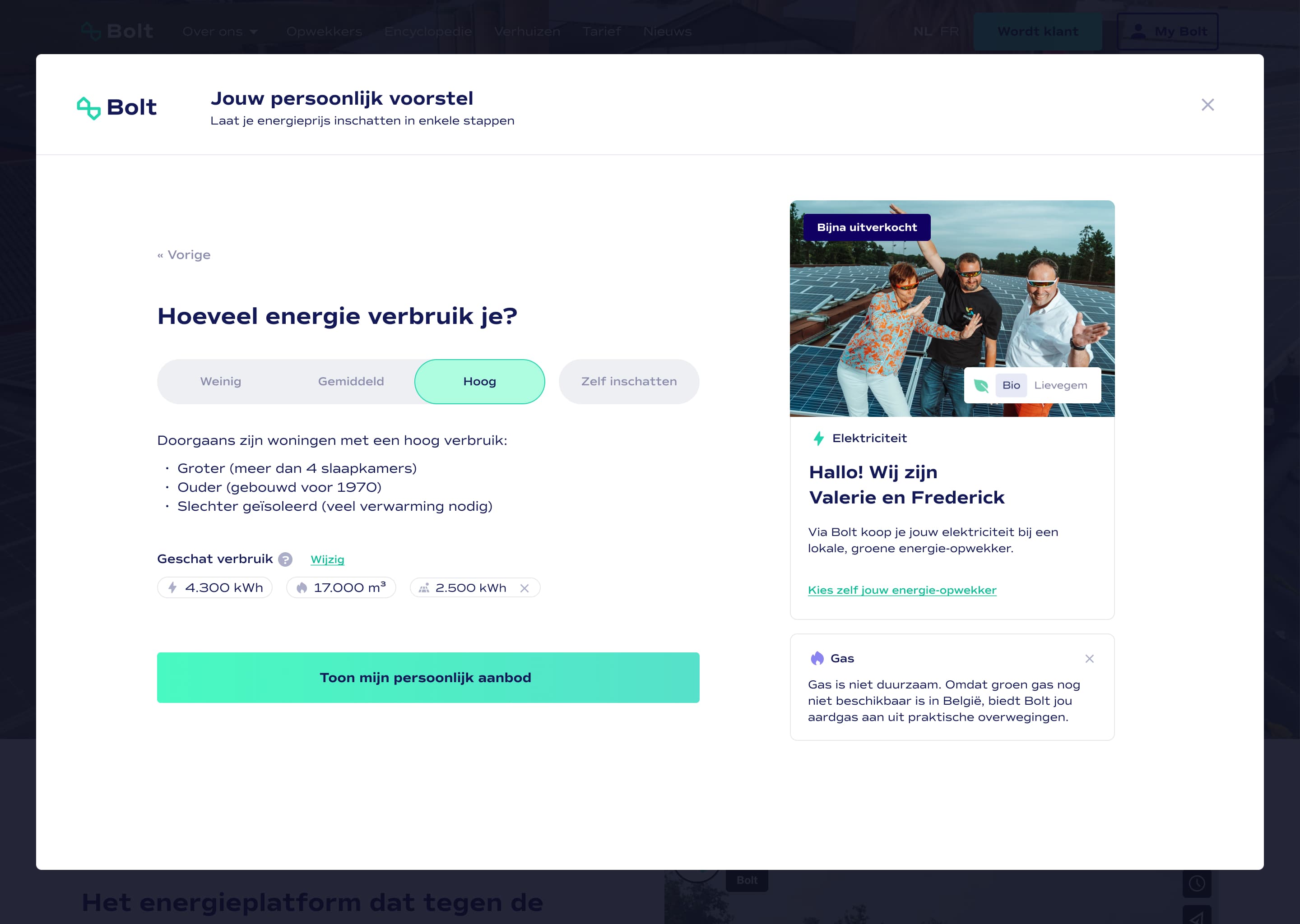 Like what you see?
We build high-quality digital products without the high cost. Got a project in mind? Let's build together!
Booking new projects Q4 '23 – Q1 '24
We build your project for a fixed price. For any project, the price is determined by the kind of work, scope and timeline. Our estimates are calculated based on an hourly rate of €60-€90 and the estimated number of hours required for the project.

The workflow will be tailored to the specific needs and complexity of your project. Building a digital product from scratch typically includes phases like user research, wireframing, visual design, development, and testing.

To adopt a smooth collaboration, you'll have access to a shared Slack channel that serves as a dedicated space for direct communication between you, any team members you want to involve, and us. On Slack, you can chat with us, share your feedback, or schedule a call.

We are a very small studio, which has several advantages over working with a larger studio or agency. We're generally more cost-effective due to our rapid execution possibilities. This means you'll get high-quality work at a more competitive price. Also, we're more flexible, provide smooth communication, and can adapt quickly to feedback or changes in your project's scope.

In short, when working with us, you pay for the result. Not the brand or overhead.

Ofcourse. Providing ongoing support to ensure that your digital product continues to function smoothly and remains up-to-date is crucial. The level and duration of post-project support can be discussed and tailored to your preferences.

Yes, if required by the scope of your project, we work closely with several talented freelance web developers, web designers and digital marketeers ensuring the best possible outcome of your project.

It depends. We have a strong preference for projects with a fixed scope, but depending on the availability we might be open to consultancy. Feel free to reach out to discuss the possibilities.

Awesome, let's work together! You can get in touch by sending an email or scheduling a free discovery call where we will discuss your project.